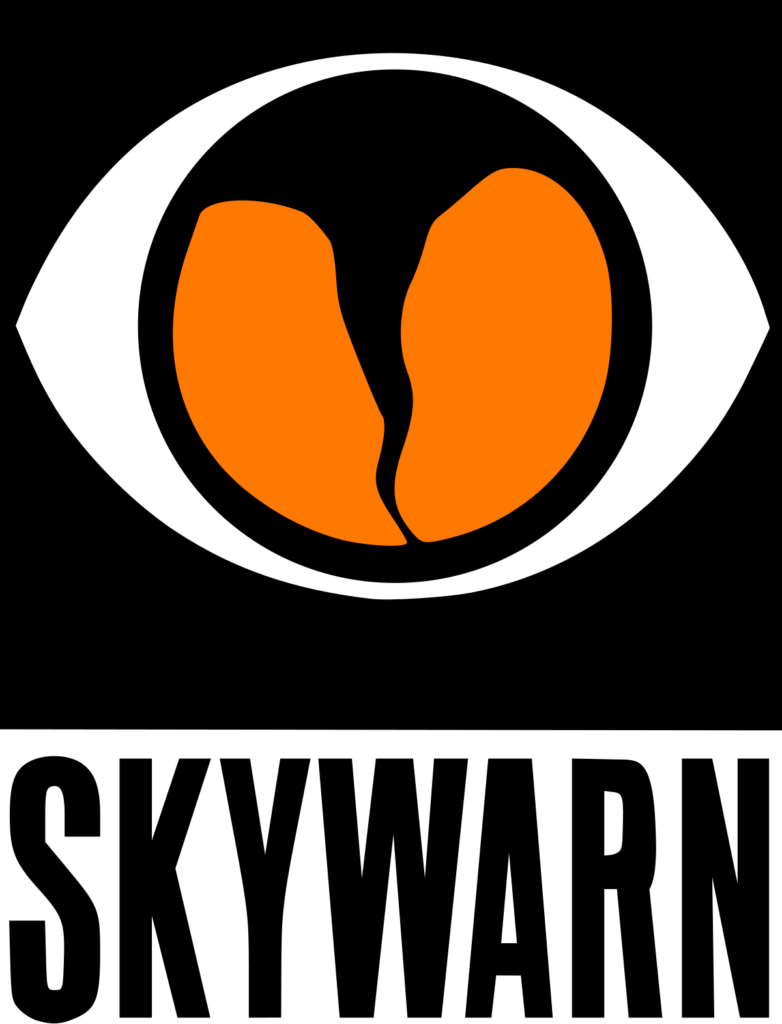 Shelby County Ohio
Amateur Radio Emergency Services®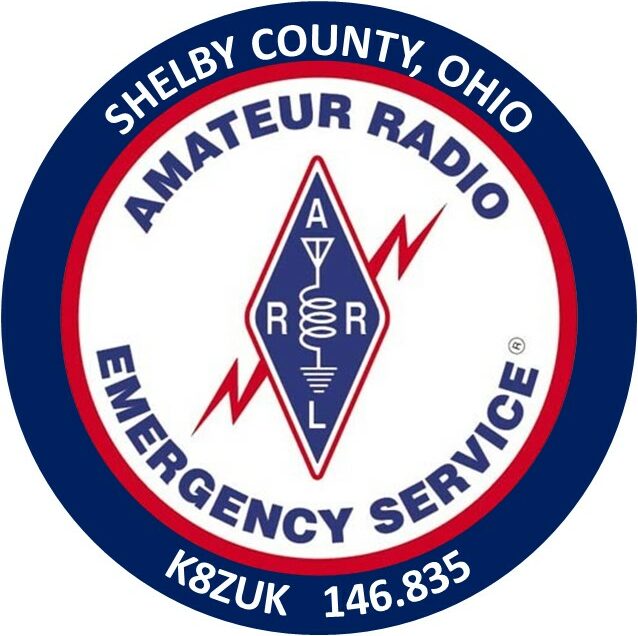 SKYWARN is the National Weather Service network of volunteer citizens, public service and emergency management people working to provide the National Weather Service (NWS) with first-hand weather spotting observations during severe weather events. Amateur Radio Operators comprise the backbone of many spotter networks through out the United States. In this area of the United States the primary severe weather threat comes from Severe Thunder Storms, Tornados and flooding from heavy rains. Amateur Radio Operators, or "Hams", participate not only as spotters but also provide the communications infrastructure to rapidly, reliably and accurately get severe weather reports into the hands of the NWS in order to expedite warnings being issued to the general public.
WHAT TO REPORT
Severe Weather
Tornadoes, funnel clouds, wall clouds, and persistent cloud rotation. Structural damage from tornadoes or severe wind gusts. Any trees uprooted or downed. Multiple large healthy limbs downed (at least 3″ in diameter). Hail of 1/2″ diameter or larger. Hail covering the ground. Do not report lightning.
Flooding & Rainfall
1″ or more of rainfall in one hour or less (measured). Flooding that results in evacuations or rescues. Cars or trailers carried away by flood waters. Water entering the main level of homes or businesses. Roads closed or impassable due to high water. Rapidly rushing water across roadways. More than one foot of water across roads. Small streams overflowing their banks.
Winter Weather
1″ or more of snow per hour. 1″ or more of snow in the past 24 hours. When first measuring 2″, 4″, or 6″ of snow. Storm total snowfall and snow depth. Any freezing rain or freezing drizzle. Any thunder or lightning associated with winter precipitation.
S.A.M.E. codes for Shelby and surrounding counties
Shelby (039149)
Auglaize (039011)
Logan (039091)
Miami (039109)
Mercer (039107)
Darke (039037)
SKYWARN Nets
SKYWARN Nets are activated in the event of imminent severe weather in Shelby County. When the net is activated, use of the repeater is restricted to SKYWARN traffic. Casual traffic is requested to stand by until the net is secured, or to use another frequency.
In Shelby County, there are two repeaters used for SKYWARN. The K8ZUK (146.835) repeater is used by Dayton SKYWARN, our regional agency, to take reports from the northern tier of counties. Shelby, Logan, Auglaize, Mercer, Darke, and Champaign Counties report to Dayton SKYWARN on this repeater. The KE8BCY (443.200) repeater is used by Shelby County SKYWARN to take reports from individual spotters throughout Shelby County. Those reports are then relayed to Dayton SKYWARN on the K8ZUK repeater for further relay to the National Weather Service in Wilmington, Ohio.
When a SKYWARN net is activated on the K8ZUK repeater, the courtesy beep at the end of a transmission is changed from two long beeps (Morse Code "M") to two short beeps (Morse Code "I"). SKYWARN net activation on the KE8BCY repeater changes the courtesy beep from three short beeps (Morse code "S") to two short beeps (Morse code "I"). The repeaters will be returned to normal operation when the SKYWARN nets are secured either by Dayton SKYWARN for the K8ZUK repeater or by the AEC SKYWARN Shelby County for the KE8BCY repeater.
County spotters are requested to check in to the KE8BCY repeater when a SKYWARN net is activated, and submit reports to Shelby County SKYWARN for further relay to Dayton SKYWARN. This helps to keep the amount of traffic on the Dayton SKYWARN net to a minimum so that reports from counties can be delivered quickly and clearly.
Shelby County ARES® Skywarn Contacts
Joe Clark – KC6NLX – joekc6nlx@gmail.com
Tim Lewis – KE8RXQ – KE8RXQ@icloud.com